Vision Statement for Wellbeing and Emotional Health.
At Park Road Community Primary School, we believe that, whilst we are all 'unique individuals', mental health and wellbeing is of central importance and intrinsic to all our lives.
We believe having a mentally healthy community is not about being happy all the time, but about working together through the challenges and sharing the celebrations; feeling supported, heard, accepted, valued and empowered.
What we believe Mental Health and Wellbeing looks like for our Park Road Community
Park Road Community is responsive and flexible to everybody's needs.
We feel safe and are able to express how we feel without feeling judged. We acknowledge that a 'voice' comes in many forms, not just spoken and we seek to understand each other.
We are able to seek help and receive and use strategies when feeling and dealing with difficult emotions.
We know there is a spectrum of emotions and mental health, and that this can change at different times and situations.
We acknowledge that mental health and wellbeing is a shared experience: Sometimes we are the ones who need shelter and at other times we are the ones holding the umbrella.
See our Wellbeing Strategy below!
We are very proud to have been awarded the Wellbeing Award for Schools on 9 December 2022 and would like to share the awarding body's report with you - please see below.
What is The Wellbeing Award for schools?
Wellbeing is defined by the Oxford English Dictionary as
"the state of being comfortable, healthy or happy"
Developed in partnership with The National Children's Bureau, this whole-school award focuses on ensuring effective practice and provision is in place that promotes the emotional wellbeing and mental health of both staff and pupils.
Why did Park Road Community Primary School work towards the Wellbeing Award for Schools?
We have a passion to make a difference.
We are aiming to increase awareness of mental health and wellbeing, embedding a culture of resilience, acceptance and understanding.
We are creating a shared vision of collective responsibility for mental health – one that enriches our own lives as well as those around us.
We want all to have a voice and be heard, however it is expressed or communicated, to know that all our contributions make a difference.
We want to ensure our aims for positive mental health and wellbeing are accessible to all.
We aim to develop an open and inclusive platform that keeps developing and refining ways to ensure our community's mental health and wellbeing remains a priority and is at the forefront of our journey towards continual development and improvement.
The Award Objectives
Objective 1: The school is committed to promoting and protecting positive emotional wellbeing and mental health by achieving the Wellbeing Award for Schools.
Objective 2: The school has a clear vision and strategy for promoting and protecting emotional wellbeing and mental health, which is communicated to all involved with the school.
Objective 3: The school has a positive culture which regards emotional wellbeing and mental health as the responsibility of all.
Objective 4: The school actively promotes staff emotional wellbeing and mental health.
Objective 5: The school prioritises professional learning and staff development on emotional wellbeing and mental health.
Objective 6: The school understands the different types of emotional and mental health needs across the whole-school community and has systems in place to respond appropriately.
Objective 7: The school actively seeks the ongoing participation of the whole-school community in its approach to emotional wellbeing and mental health.
Objective 8: The school works in partnerships with other schools, agencies and available specialist services to support emotional wellbeing and mental health.
Meet our Wellbeing Team
Our wellbeing team is made up of children, parents and staff to makes sure that everyone's voice is heard and we work together to ensure wellbeing and emotional mental health is prioritised for all.
We have plans to develop these roles further so that they become pupil and parent emotion coaches in school, following the principles and strategies of emotion coaching that we follow in school.
Our staff wellbeing team members are made up of staff from across all cohorts of staffing, including midday assistants and teaching assistants so that children know they can approach any member of staff in school for support.
Wellbeing Team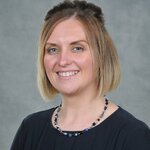 Kathryn Quigley
Headteacher,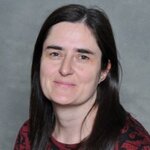 Miriam Mitchinson
Midday Assistant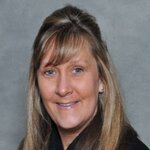 Karen Wilkinson
TA, ASD TA Specialist, EH Lead, Pastoral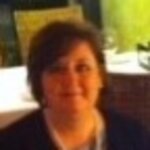 Mrs Karen Dale
Office Adminitrator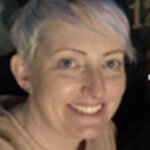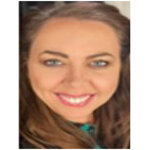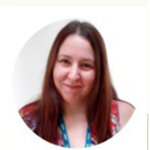 Michelle Kilmurray
Governor and Parent
Play Therapy
Many children need help and support while growing up. Some have emotional and behaviour issues that prevent them from fulfilling their potential, or hinder school learning. Some studies indicate that 20% of children have some form of psychological problem. Statistics by Play Therapy UK indicate that up to 83% of children undertaking play therapy or therapeutic play experience a positive change. It is also essential to realise that mental health, like physical health, is as much about prevention as cure.
What Can Play Therapy Help With?
Children who have had the following problems have responded well to play therapy:
Academically failing
At risk of being excluded from school
Has been excluded from school
Is hyperactive
Has suffered trauma
Is thought to exhibit ADHD
Suffered emotional abuse
Suffered physical or sexual abuse
Is adopted or fostered
Issues after separation of parents
Suffers stress, anxiety or phobias
Has suffered loss or bereavement
Is withdrawn or often unhappy
Is disabled
Suffers from a long-term illness
Is on the autistic spectrum
Finds it difficult to make friends
Frequent outbursts/violent temper
Quarrels often with peers/siblings
Bullies others or is bullied
Displays inappropriate behaviour
Has nightmares or disturbed sleep
Doesn't play
Free resources for children and young people
On Warrington's Happy? OK? Sad? site, you'll find links to a range of free services and resources, relating to children and young people's mental health and wellbeing. Click here for more details. The areas covered include:
Mental health support services for children and young people
Signposting or referring a child or young person into services
Free mental health resources for young people 
National In Your Corner materials for schools
Make Time and the Five Ways to Wellbeing resources
Better Health, Every Mind Matters resources
COVID-19 and wellbeing resources for young people
Free training relating to young people's mental health and wellbeing
Support services for children and young people
The Happy? OK? Sad? site has a page for children and young people, with details of mental health information and support they can access themselves. To find this information:
Go to www.happyoksad.org.uk
Click the blue button "children and young people"
Then look under the dark  heading "information and support"
Time to Talk Day - 3 February 2023
The Time to Talk Day campaign encourages everyone to break down barriers and help change attitudes, by talking about mental health. The theme, "the power of small", emphasises that small acts, such as a conversation, can make a big difference. Talking about mental health doesn't have to be difficult. Time to Change has free, downloadable Time to Talk Day resources. These include include posters, bunting, coasters, games and graphics for social media. 
Mental health and wellbeing support for front line staff, parents and carers
Young Minds runs a Parents' Helpline, which offers free, confidential advice and support to parents and carers concerned about the mental health of a child or young person (up to the age of 25). This support can be accessed by phone, webchat and email. The Young Minds site also provides mental health and wellbeing information to young people themselves.
PAPYRUS debrief Service
As well as providing support to young people who feel suicidal and to people concerned about a young person, PAPYRUS offers a debrief service. People, of any age, can ring HOPELINEUK on 0800 068 41 41, to debrief, after a recent encounter with suicide.
Examples of who the service is for are below:
A concerned other, after a patient, client, or loved one has attempted suicide.
A concerned other, after they have asked someone "are you thinking about suicide?" and the answer is "yes".
A first responder, after they have attended the scene of a suicide, or an attempted suicide.
Anyone who has had a recent encounter with suicide, or who has recently witnessed a suicide.
Our Frontline
Our Frontline provides one to one mental health support, to front line staff, who are working during the COVID-19 pandemic. Trained volunteers offer support 24/7, via call or text. There are separate web pages and resources for key workers in health, emergency services, education, social care and other essential services.
Mental health support services for adults
The Happy? OK? Sad? site includes a page with details of mental health support for adults. To find this information:
Go to www.happyoksad.org.uk
Click the blue button "adults"
Then look under the dark  heading "information and support"
Urgent support
Details of mental health support services for someone in crisis, can be found here, more details about the local mental health crisis line are below:
Local NHS Mental Health Crisis Line

 The Mental Health Crisis Line is: 
available 24 hours a day, seven days a week
for people experiencing a mental health crisis, who need urgent support
for people concerned that a friend or family member is in a mental health crisis
for people who live in Warrington, Halton, Knowsley or St Helens 
for people of all ages, including children and young people
free to call: 0800 051 1508
More information about the Mental Health Crisis Line can be found on the links below:
 
Crisis Line information for people experiencing a crisis

Crisis Line information for professionals
https://www.nspcc.org.uk/keeping-children-safe/support-for-parents/pants-underwear-rule/
What are the PANTS rules?
Always remember your body belongs to you
Talk about secrets that upset you
When's the right time to talk PANTS? 
bathtime, applying cream or when getting your child dressed 
car journeys
when swimming and saying that what's covered by swimwear is private
during a TV show that features a sensitive storyline
singing along to our PANTS song with Pantosaurus
reading our new PANTS storybook together.
https://www.rethink.org/help-in-your-area/
For more information on the five ways to wellbeing, visit Five ways to wellbeing - Mind
Resources for Schools - Boingboing
Risks and protective factors : Mentally Healthy Schools
Measuring mental wellbeing in children and young people (publishing.service.gov.uk)
Mental health of children in England (publishing.service.gov.uk)
Promoting-Social-Emotional-Well-being-etc-NCB.pdf (walworth.durham.sch.uk)
What is the Hub of Hope?
The Hub of Hope is the UK's leading mental health support database. It is provided by national mental health charity, Chasing the Stigma, and brings local, national, peer, community, charity, private and NHS mental health support and services together in one place for the first time.
Initially a simple spreadsheet of local services populated at the kitchen table of Chasing the Stigma founder and CEO, Jake Mills, the Hub of Hope was born out of Jake's own lived experience of extreme mental and emotional distress. He witnessed first-hand the difficulties in finding relevant, accessible and nearby support when it was most needed and decided to take action.
To date, the Hub of Hope has directed hundreds of thousands of people to life-changing and even life-saving support and it is now the UK's go-to mental health support signposting tool, with thousands of local, regional and national support groups and services listed.
Who is the Hub of Hope for?
If you are here then it is likely that you, or someone you care about, is experiencing mental and emotional distress that – right now - feels unbearable and overwhelming.
We all cope in different ways with experiences that feel unbearable and overwhelming. We may feel low, despairing, helpless, and withdraw from contact with others. We may feel so desperate that we consider taking, or attempt to take our own lives. Alternatively, we may experience the sensation that things are speeding up, with an increased desire to communicate with others. There may be a sense of inner and outer experiences starting to blur, and we may feel as if we're losing contact with what most people consider to be reality.
We also all make sense of our experiences of mental and emotional distress in different ways.
For some of us it is helpful to have a name – often called a diagnosis - for what we are experiencing. Sometimes we may understand our experiences as an illness. For others our mental and emotional distress is an understandable response to difficult life events, relationships and circumstances, including things that happened when we were younger. And for some of us our mental and emotional distress may be seen as a necessary but painful process of growth, sometimes called a spiritual crisis.
We want to ensure that all of us - no matter what we are experiencing, or how we see and understand our experiences - feel welcome on the Hub of Hope. We have tried to ensure that both the support and services listed, and the language that we use on the Hub of Hope is inclusive of all of these experiences and the different ways we make sense of them.
Since we all experience some kind of mental or emotional distress at some point in our lives, the Hub of Hope is really for everyone.
The services and support listed on the Hub of Hope are not only for when things become unbearable – a crisis point. They are also for those times when we notice we are starting to struggle, or when we need extra support as we start to emerge from a particularly difficult time.
The Hub of Hope also lists support and services for family members and friends to enable them to find help for themselves, as well as for the person they are supporting. We recognise that the wellbeing of each member of an interconnected family or community is dependent on the wellbeing of all of its members.
If you or someone you know feels suicidal, or may be a danger to themselves or others, call 999, your local crisis service or contact Samaritans or Crisis Text Line directly through the Hub of Hope app, via the Need Help Now? Button.
Bereavement support and resources.
https://www.winstonswish.org/supporting-you/support-for-schools/
Where you can find help?
Our expert team can provide advice and guidance on supporting a bereaved pupil or responding to a death in your school community.
https://www.merseycare.nhs.uk/our-services/warrington/mental-health-support-team-schools
Who we are
Our Mental Health Support Team service provides direct mental health support to 40 primary and secondary schools in Warrington.
The service aims to promote the early detection and prevention of mental health problems across the whole school, and strengthen links between schools and mental health services.
The team will provide direct, ongoing support to schools around mental health and wellbeing. This will include:
Providing direct interventions to pupils with mild to moderate mental health conditions, such as anxiety, low mood or behavioural difficulties.
Where young people require specialist support, making onward referrals for pupils to local services, such as child and adolescent mental health services (CAMHS).
Providing training, education and advice to school staff to help them better support their pupils around mental and emotional wellbeing.
Championing mental wellbeing and resilience across the whole school community, providing guidance around issues such as bullying and coping with exam stress.
The service will sit alongside and complement any existing mental health support that schools have access to, including the school link programme within CAMHS and mental health first aid training for schools.
Warrington School Health
The School Health Team are part of the Warrington 0-19 Integrated Service and we work with children and young people aged 5-19 years and their families to promote health and wellbeing with a focus on early help and support.
During this time the School Health service is operating in a different way but our team is continuing to support children, young people and families and can be contacted as below:
Contact us
Warrington School Health Team
East Warrington: 01925 946803
South Warrington: 01925 946505
West Warrington: 01925 946911
Email: bchft.0to19@nhs.net
Referral form: Warrington 0 to 19 Integrated Services referral form
Mindfulness teaching resources
https://www.theguardian.com/education/teacher-blog/2013/jun/24/mindfulness-classroom-teaching-resource
http://www.mindfulteachers.org/p/free-resources-and-lesson-plans.html
https://www.huffingtonpost.com/sarah-rudell-beach-/teaching-mindfulness-to-teenagers_b_5696247.html
https://www.amazon.co.uk/Mindful-Teaching-Mindfulness-Teaches-Anything/dp/0861715675
https://www.amazon.co.uk/Mindfulness-Teachers-Productivity-Classroom-Neuroscience/dp/0393708071/ref=pd_lpo_sbs_14_t_2?_encoding=UTF8&psc=1&refRID=7KFS5ZB4D2810YD7Z6M1
https://mindfulnessinschools.org/
https://www.theguardian.com/lifeandstyle/shortcuts/2014/jan/07/mindfulness-beginners-guide-meditation-technique-treatment-depression