Co-opted Governors are people appointed by the board and who, in the opinion of the board, have the skills required to contribute to the effective governance and success of the school.
Parent Governors are elected by the parents of all students who are registered at the school. When a vacancy occurs, parents are informed by a letter from the Headteacher and nominations are invited.
Staff Governors are elected by their fellow members of staff, Park Road has 1 member of staff on the Governing Body. The Headteacher is also a governor.
Meet Our Governors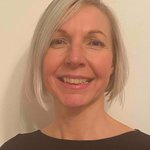 Mrs Pauline Crosthwaite
Parent Governor/Vice Chair
Co-Opted Governor, elected to the Governing Body 24 March 2017, term of office ends 5 October 2024 Specific role: Chair of Governors No pecuniary interests Both of my children attended Park Road School, and when the opportunity arose to join the governing body of the school, I was eager to get involved and help support the school to deliver high quality education in a welcoming and nurturing environment. With a background in finance and data, and having always worked in corporate environments, I am continually inspired by the passion and dedication of all the staff at Park Road to the children. I have been a governor for over 4 years and recently became Chair of Governors. I am committed to continually challenge and support the school to deliver the very best start for the children it serves.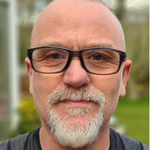 Mr Dave Platt
Co-opted Governor/Chair of Governors
Co-opted Governor, term of office ends 23 February 2024, Vice Chair of Governors. Specific role: Health and Safety, Vice Chair of Governors. No pecuniary interests. Dave joined the Governing Body because given the challenging and rapidly changing environment that education finds itself in, he wanted to devote some of his time and experience to support the school. He hopes that he can contribute to help the school make the best of its resources, enabling it to bring out the best in the pupils (including his own son!) for whom 7 years at Park Road CP School will form a lasting and very positive memory.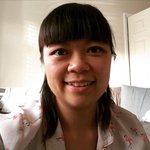 Ms Lilly Lo
Co-Opted Governor
Co-opted Governor, term of office to end 24 March 2023. Specific role: Safeguarding Governor. Lilly was an English teacher at Great Sankey High School, from 2008 to 2021. In the last few years, she provided extra-curricular opportunities for Y5 and 6 Park Road students, by inviting them to enrichment sessions at the high school. She also took an active role in providing effective transition experiences, to introduce how English is taught at KS3. Being a governor at Park Road allows her to sustain established links to the Omega MAT, whilst supporting students in terms of Safeguarding. She is keen to encourage a continued love of English in students at Park Road, whilst supporting staff and the wider school as well. Currently, Lilly is an NTP intervention tutor, supporting secondary school students with learning lost in English, during lockdowns / school closures.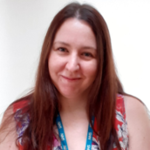 Dr Michelle Kilmurray
Parent Governor
Michelle's term of office will end on 15/12/2023 Michelle works part time as an NHS Clinical Psychologist, and is experienced in working with children and families in NHS settings. She is passionate about promoting emotional resilience and well being for all children. Michelle is keen to use her time on the governing body to support school's existing plans to promote this.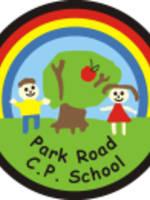 Mrs Steph Kidd
Parent Governor
Term of office begins 20 October 2020, ends 19 October 2024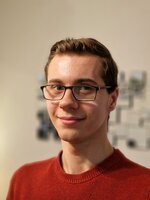 Matthew Jones
Co-Opted Governor
Co-opted Governor, term of office ends 31 January 2026, no pecuniary interests. Matthew joined the Park Road Board of Governors in February 2022. He is currently a law student at the University of Liverpool and is due to pursue teacher training with the Omega Multi-Academy Trust in September 2022. Throughout his education, he has always joined various different committees in order to represent the student voice. For example, he is currently a Faculty Representative at University, where he sits on a committee which monitors the teaching and learning provision within the Faculty of Humanities and Social Sciences. He was also heavily involved in extra-curricular activities of this nature at sixth form and secondary school. Matthew decided to join the Park Road Board of Governors, as he believes that this is an excellent way to make another learning environment a better place for pupils, particularly following the disruption to education caused by the pandemic.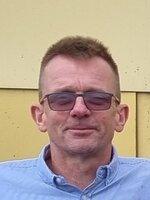 Mr Richard Hirst
Co-Opted Governor
Co-opted Governor, term of office ends May 2023, Richard's wife, Kate, is the school's Office Manager. Richard joined the Park Road Board of Governors in May 2022. He is currently retired and had previously worked for nearly 40 years as a Boilermaker, Team leader and Workshop Manager at a chemical manufacturer. He has a background in Health and Safety and had previously been an elected Parent Governor while his children were at Park Road and before his wife worked at the school.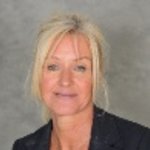 Mrs Nicky Parkinson
Head Teacher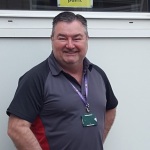 Mr Peter Finch
Staff Governor
Peter is the Maintenance officer at the school and has recently become the Staff Governor. Peter joined the Governing Body on 9 October 2017 and his term of office ends on 8 October 2021.
Former Governors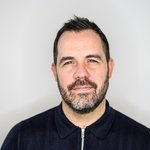 Mr Gary Jenkins
Co-opted Governor
Co-opted Governor, term of office to end 6 June 2023 Managing Director/Co-Owner – No Brainer Agency Pecuniary Interests: Gary is the husband of Lisa Jenkins, Reception class teacher. All three of my children have experienced life as a pupil at Park Road Community Primary School and it's an experience they've all enjoyed and treasure looking back, now that they're all in high school. It's a school that cares for its children, celebrates their individuality, and supports and values the community it serves. Maintaining and enhancing that is really important to me. I have been a governor for almost ten years, my wife is a reception teacher at school, and Park Road is part of our lives, so I feel it's important to give back and help shape a brighter world for young people.